We partner with Grow with Google to offer 3-6 month certificate programs in high-demand, high-growth occupations.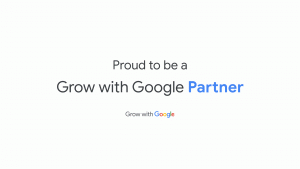 While you learn technical skills through the coursework, our Career Coach guides you through our 21st-century workplace readiness road map to build professional skills, including soft skills and tools that will launch your new career in tech.
Our Program is designed for ALL ABILITIES( including job seekers having Aspergers' Syndrome, ADHD and Learning Disabilities). 
Our Program is unique in coaching clients for competitive and NOT sheltered or supported employment. 
To empower young adults with Asperger Syndrome, High Functioning Autism (HFA), and ADHD to have a functional and productive career through technical vocational training, Soft Skills Training and Coaching, career management solutions (end to end), self-advocacy, and continuous mentorship and assistance

.
ENROLLMENT ELIGIBILITY:
Job seekers
Young adults and adults with Asperger syndrome, High Functioning Autism (HFA) & ADHD Middle School Seniors, High school Junior and senior, High school incomplete, Undergrads and Grads and Employees
CONTACT US for our WORKFORCE DEVELOPMENT COMPREHENSIVE PACKAGE that includes:
Google Certificate Courses

Scholarship information 

Job Search 

Job Assistance
For more information about WORKFORCE DEVELOPMENT  COMPREHENSIVE PACKAGE, visit :
Click this link below to view
INCLUZEN PROGRAM BROCHURE
ACCEPTING APPLICATIONS
uge_it_forms id="9"]